SP8 THANK YOU THANK YOU!!!
A box from Target.com came one August afternoon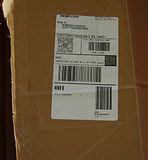 Created quite a to do that day, everyone wondering what I had
ordered.
Me wondering-
What did I order
.
Then I opened it and YAH!!!! Hello Kitty.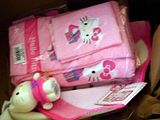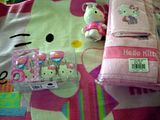 Hello Kitty Bathroom coming soon...we are going to remodel the
bathroom early next year. So these are in the linen closet until then.