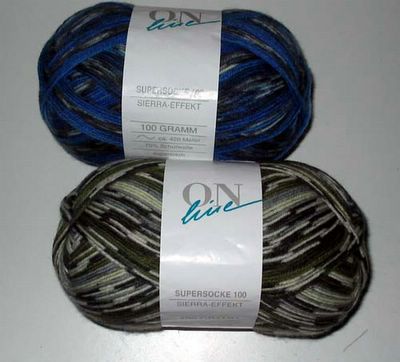 This is from
Felicia
. OnLine Sock yarn is not to be found in my area of Florida it seems.
Felicia's blog is one of the first blogs I ever went to when I started knitting. She has been a great inspiration. Her work is divine. I hope to some day be as good as she is. Then there is her photography- I really don't think anyone on the knitting blog world that can top it. When she puts up the pictures of food for a class assignment or that hubby or her has made you drool and just FEEL those Calories coming over the net
I could go on about her wonderful hand dyed yarns and spinning....