My order from Knit Picks- two patterns and a selection of yarn. I ordered yarns that interested me to see what they like. I will probably make scarves from these to see how they feel.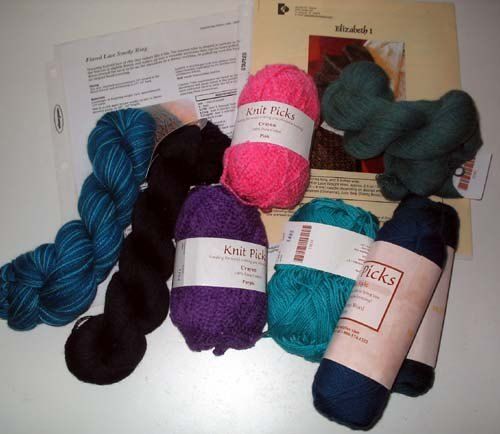 These wonderful goodies are from my AKSPal. I was worried something had happened to her because I have not heard from her. I asked the mods of the exchange to see if she was okay. They checked and found out that RL had came crashing in. I was relieved to know she was okay. Then I got this wonderful package from her in the mail.
I hope everything is going better for her.