I am a bad knitter...
This came in the mail and I was far more excited about
it's arrival than any yarn has gotten me.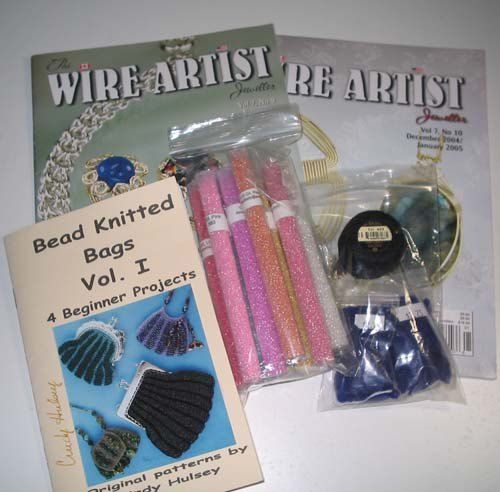 Beads, two issues of Wire Artist, and supplies and a book for some knitted bags.

These are some beads for a secret project I am working on that is going to go to someone who is having problems right now. The colors might give it away.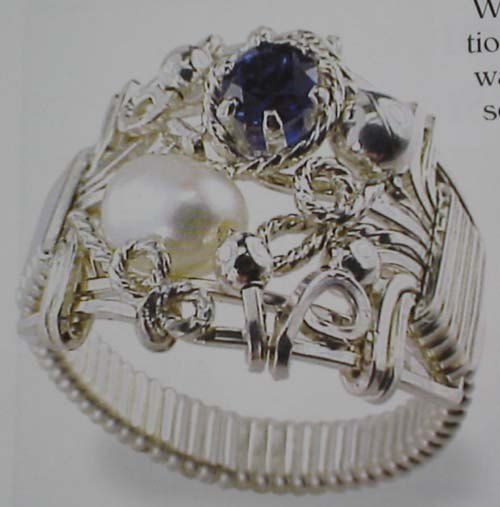 This is a ring I want to make from one of the issues of Wire Artist. I will probably work on it next weekend.
BUT...
It has begun...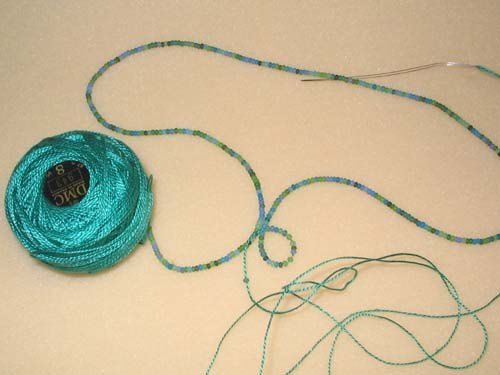 I'm stringing beads on to DMC #8 perle cotton.
Here is a close up of the beads. They are 11's czech matte in blues and
greens.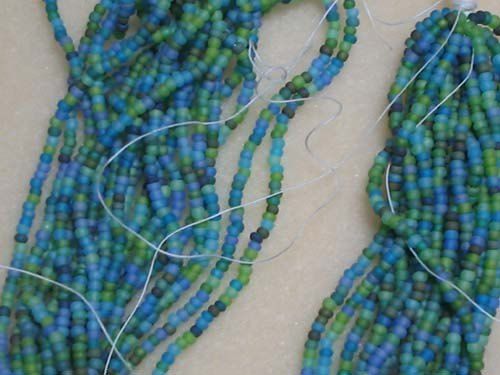 By the time I get the beads strung I will be done with my socks and my first knitted bag will begin.
On the yarn front...
Some Firecracker yarn in Fresco and Rowan Calmer in Zeal.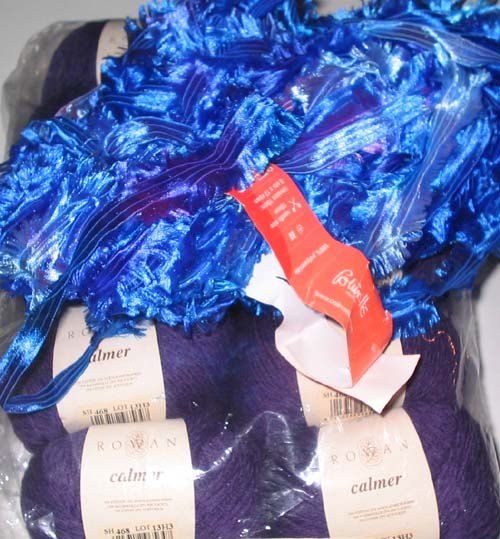 Lorna's Laces: Black Purl in Sportsweight and Helen and River in Fisherman.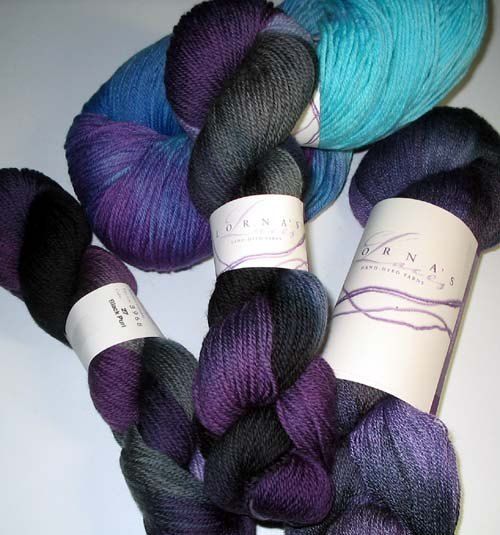 Katia Mohair
Turn it over and it looks like a Tribble or Aunt Lilly's hair piece.