Today I went to see Monet's London at the Museum of Fine Arts in St. Pete. It was a nice exhibit with several Monet's and a lot of Whistler's work. My only misfortune were the two women who thought they were art critics who followed me everywhere around the museum discussing each piece of artwork in detail (nothing wrong with that really) but being totally incorrect on the style of the paintings. What ever happened to just enjoying art for art sake. What had me giggling was they saw the O'Keefe the museum had and said oh it can't be an O'Keefe. Like our small museum could not own an O'Keefe never mind we have 4 Monet's in the collection.
On to the knitting...
I have another body bag to do something with I am just waiting for some inspiration to hit on how to jazz it up.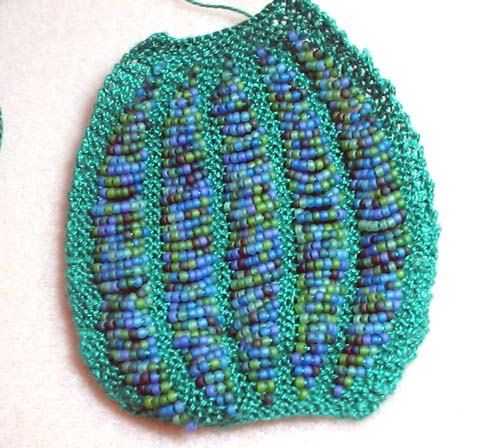 Here it is out flat after cast off..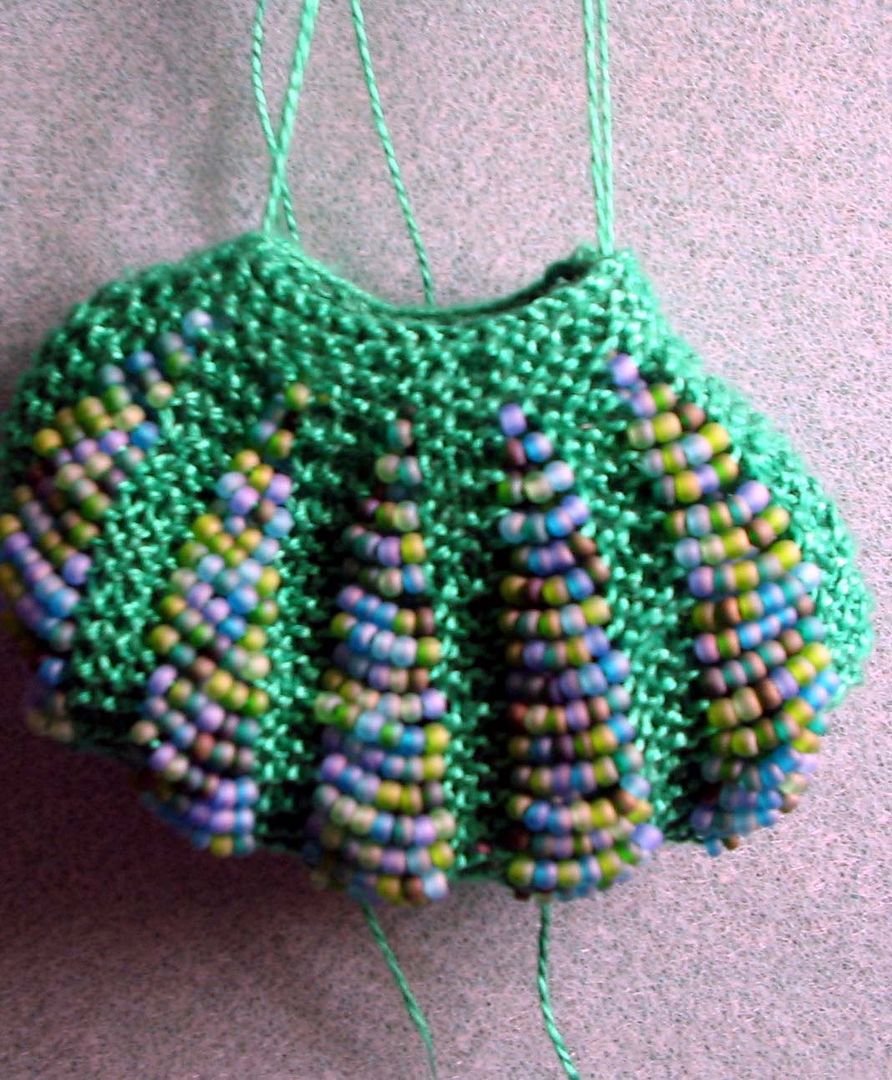 Sorry this is do dark, but a view hanging by the seaming thread, which I won't cut until I figure out whether I am going to need them for embellishment.
And lastly, my Noro Silk Garden hat, which needs to be washed before I wear it, to get any lingering dye chemicals out. It is the blue and purple areas that I am getting reactions from. I do love this yarn, just wished I wouldn't get a reaction from it.